DMD STAFF
David Doyle Jr.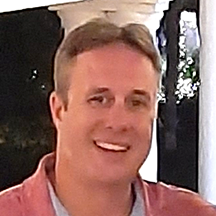 Sales Representative
• David's early years were spent growing up in Roanoke, Virginia.
• He graduated from Radford University in 1996 with a BS in Small Business Management.
• Worked as a loan officer for Beneficial for 2 years after college.
• Started working at DMD in November of 1998 in Sales & Account Management.
• Office mascot and treasured pet, Baxter, arrived on the scene in November of 2004. (see Baxter's profile in this section)
• Married wife Colleen in the fall of 2006.
• He enjoys spending time with his wife and two children.
• Hobbies include travel, camping, golf, and dining out with family and friends.
• Loves Virginia Tech Football, Phillies, Cowboy's, NASCAR, and ALL of the employees at DMD.